Our Services
Web Design and Development
If you need a dynamic and responsive website then you are on the right place. we design a website for you at reasonable prices.
Social Media Marketing
Every business needs advertisement and marketing on social media. We Provide you best social media marketing services at low cost.
Photoshop Expert
We have the world best photoshop experts which can design banners and flex for your business.
Search Engine
Optimization
Everybody wants their website on the first page.We rank your website on the first page of google.
Logo Designing
We design a logo for your Brand. We design a unique and creative logo for you.
Graphic Designing
We provide all type of graphic design service at reasonable price. we can improve the graphics of any type of pictures.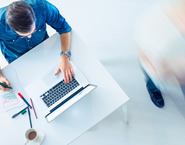 Our Company
Our company located in Lahore. we provide services around the world.
Our Company  worked under the guidance of Arslan Ali Khan. Web Services Plans provide all type of Web services like Web Design and Development, Search Engine Optimization, Social Media Marketing, Logo Designing, Web Designing, Flex Designing and all type of Graphics work.
To be on the best among Web Services industry players is no not as much as winning an awesome fight. Web Services plans have been a pioneer in this industry giving a full scope of Web Services including Top-Class Website Development, Custom Web Programming, E-Commerce Solutions, CMS, Digital Marketing and Search Engine Optimization (SEO).
Web Services Plans Innovative Ideas For your Business
From inventive Web Designing to greatness in Online Shopping Cart arrangements, Web services plans gives the absolute best in B2B Portals and B2C Gateways. Set up at Cincinnati, Web Services plans offers turnkey web answers for various types of organizations everywhere throughout the world. We enable organizations with complete web arrangements incorporating front-end web nearness with back-end forms utilizing profoundly advanced Web Services Architecture. As a Professional Web Design and Development Enterprise, our fundamental adage is to "create associations with our customers on shared regard, trust, and development".
We give strong Web-empowered Solutions supporting remote access to information and applications. Web Services Plans makes ERP arrangements and puts the instruments of greatness in the hands of customer administration, supporting field administrations, outside deals staff and incorporating outer capacities with Purchasing, Inventory Management, and Customer Resource Management benefits inside your association. Our custom Web Programming arrangements are spotless, successful, and versatile. We provide Best Services as compare to Services Provided on Fiver.
We have achieved different E-Commerce executions utilizing Oracle's iStore innovation for arranging catch and giving installment entryway mix, coordinating that with Financial Applications and Inventory Management Systems and Shipping.
Clients Feedback
Arslan Ali is the smartest guy I ever met, he provides great tech service for each website and allows me to become more knowledgeable as a designer.
He provides great tech service for my website. Good communication.